Global crude trade flows are expected to shift significantly over the next 5 years. In the US, the growth of light crude production and record refining runs has led to increased light crude exports, particularly to Europe and Asia – a dynamic impacting competing grades and benchmark pricing.
On the demand side, refiners in Asia are expected to account for the bulk of incremental crude imports, leading to increased competition between US, Middle Eastern and African crude exporters. Despite the global crude slate lightening over the next five years, this belies underlying tensions in the oil market: an oversupply of light-ends (gasoline), the role of IMO 2020 and the scramble for Heavy crude, and finally, uncertainties in future product demand.
Please register for this event by clicking the button.
To explore these emerging issues in global crude oil markets, CIN in partnership with CASS Business School has invited the following speakers to discuss these issues:
Jorge Montepeque, Oil Market Expert
Jorge is credited as the architect of Platts' market-on-close (MOC) pricing system, otherwise known as the 'window' on which oil sales, futures and derivatives are priced. He was educated in New York and currently lives in London.
Colin Smith, Director of Oil and Gas, Panmure Gordon and former Head of Energy at VTB Capital
Colin joined Panmure Gordon in 2014. He has extensive experience in oils, having worked in the oil industry for ten years, and has been analysing and broking oil stocks for 26 years (at Hoare Govett, BZW, CS, DKIB, ICAP and VTB Capital). Colin has headed numerous teams and has covered western European integrateds, global integrateds and UK E&Ps.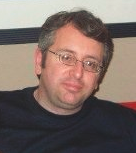 Richard Fullarton, Chief Investment Officer, Matilda Capital Management
Richard is founder and Chief Investment Officer (CIO) of Matilda Capital Management, a commodity derivatives fund manager specialising in relative value strategies in oil, products and natural gas. He previously worked at Glencore where he was a Senior Energy Derivatives Portfolio Manager and at Shell Trading London where he was the Team Leader Crude Oil Derivatives Trading for over thirteen years and instrumental in building the company's global crude oil and product options trading business. He was educated in Australia.
David Fyfe, Oil and Gas Market Economist and former Chief Economist at Gunvor Group
David is one of the world's leading energy economists. From 2012-18, he served as Chief Economist for Gunvor Group, a leading commodity trading house. He previously worked at the International Energy Agency (IEA) where he was Editor of the monthly Oil Market Report, an industry benchmark publication analysing oil pricing, trade, inventory and supply-demand trends. His career began with a consortium of service providers to the UK North Sea oil sector. He holds a BSc in Geological Sciences and a Masters degree in Energy Policy and Economics from Imperial College, University of London.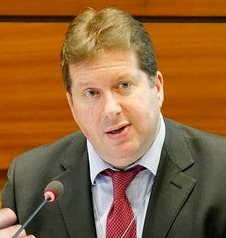 Nadia Kazakova, Russia oil and gas Strategist
Over the last 15 years, Nadia has worked as a senior sell-side research analyst for JPMorgan, Alfa Bank in London and MDM Bank in Moscow as well as buy-side analyst for Schroders Investment Management and Fleming Family Partners in London.
John Kemp, Senior Market Analyst, Reuters Commodities
John leads a group of specialist energy and commodities analysts for Reuters. His expertise lies in oil and gas, refining, energy policy, international trade, and the financial and foreign policy aspects of energy. Before joining Reuters in 2008, John worked as a senior analyst for Sempra Commodities, now part of JPMorgan. And, prior to that, he spent five years focusing on all aspects of the international economy as well as North American public policy for consultancy Oxford Analytica. John holds a degree in Philosophy, Politics and Economics (PPE) from Oxford University.
Ahmed Mehdi, Energy Markets Strategist
Ahmed advises oil, gas and power clients on pricing trends, macroeconomic policy and corporate strategy. He has acted as an advisor to BHP Billiton's Economics Unit and has worked as a Deals Advisory consultant at PricewaterhouseCoopers ('PwC') in London. Ahmed regulalry works with integrated supply & trading desks on regional crude balances, refined product markets and pricing dynamics. Ahmed also works with the Oxford Institute for Energy Studies' (OIES) Oil Programme. He is the founder of the Commodities Network.
Ahmed is a graduate of the University of Oxford and University College London.